Many people know a ratchet belt as a hole-less belt. It is different from a regular belt because its holes are situated on the inner side. Thus, it looks as if there are no holes on the belt. This makes it quite amazing. Nowadays, there are several choices on the market that it becomes difficult to choose the right one. Most people become confused with the different brands that they end up buying poor quality products. To find the best ratchet belt, you need to know the popular brands. The following are the top brands of ratchet belts you should know.
Mission Belts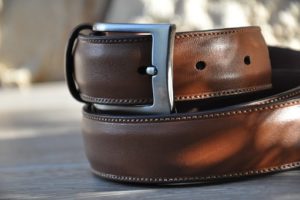 This company is known to provide another level of sophistication as far as its design of belts is concerned. Although most of its products are quite expensive, they are known to be of high-quality and durability. The buckle and leather are made from high-grade materials. Also, you can easily cut their belts down to your size. However, you need to be careful as you cannot get it back to its original length.
Slide Belts
Slide Belts has been in this industry for many years. These belts are known to be of high-quality and are trusted by a lot of people. The buckles are durable and stunning. Their solid construction guarantees higher durability. You will find it quite easy to use the ratchet mechanism. If you want a fashionable looking ratchet belt within your budget range, then you should check some products from Slide Belts.
KORE Essentials
According to the manufacturer, their belts offer over ten times more adjustability as compared to a standard belt. As far as the easy adjustment is concerned, they are easier to use. Moreover, they are designed for outdoor enthusiasts. Thus, if you like traveling, camping, or hiking, you should get a KORE essentials belt.
Mio Marino Belts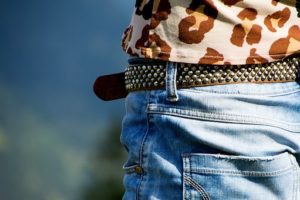 Mio Marino is a popular manufacturer of attires for both men and women. Also, their ratchet belts are some of the world's trusted brands. They are of high-quality but available at reasonable prices. These belts are made of genuine leather with a unique ratchet mechanism. They provide a wide range of designs. They are ideal for people looking for a ratchet to complement their styles.
Dante Belts
Dante is a brand known for capturing the contemporary, minimalist style. The belts feature high-grade materials and construction. These belts are meant for the modern person who likes a minimalist approach. The coating helps protect the belt from natural elements while providing optimal comfort.