Traveling to different places can be entertaining. You will have the chance to meet new people and learn more about their culture. The continent is made up of people from different races and cultural backgrounds. Meeting new people and having a feel of how they live or conduct themselves is one good experience.
You also have the chance of seeing different attractive sites or places when you visit a foreign country. There are sites that maybe you've heard of in your history class or watched in the various documentaries. Visiting a specific nation gives you the chance of seeing them in real life. You should plan yourself early to enjoy your travel.
Determine your budget first to have a smooth stay. Your accommodation is also essential when choosing a travel destination. Do your research and settle for a hotel that offers the best hospitality. It should have different facilities that will make your stay fantastic. Monitoring the weather of the destination you want to visit is also essential.
Make sure the weather is suitable for your stay. Choosing a

holiday destination can be a difficult task for many. You can read the different travel blogs or magazines and pick the best. One place you should make your holiday destination is Kenya. The East African country has proved to be a haven for most tourists. Here is why you should visit Kenya for your holidays.
Wildebeest Migration
One good reason why you should visit Kenya is to have a view of this wildlife phenomenon which is also among the wonders of the world. The migration which happens between July and October involves the movement of hundreds of wildebeest from Serengeti Park in Tanzania to Masai Mara in Kenya. You should visit Kenya and witness this wonder of nature.
Mount Kenya Climbing
This is an adventure you can try out when you visit Kenya. It is the second highest mountain in Africa that gives one a number of climbing opportunities on bare rocks, ice, and snow. Adventure lovers who are looking forward to visiting the beautiful East African country should have this in their plan.
Authentic Delicacies
There is a wide array of delicacies you can try out when you visit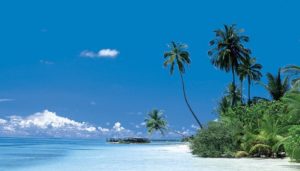 this country, most of which are local, traditional dishes. You can try out ugali, which is the Kenyan staple dish made from pounded corn. You will find many restaurants with all these dishes in Nairobi, the Kenyan capital.