Hiking is an adventure that most people love. It is important to have the right clothing when going for a hike. Hiking pants are essential clothing for hiking. The waterproofing is ideal as you will not have to worry because of little or moderate rainfall. Most waterproof hiking pants tend to follow a fairly standard formula. However, there are still some things which you need to consider to get the best waterproof hiking pants. The following are some important things to consider when choosing a waterproof pant for hiking.
Material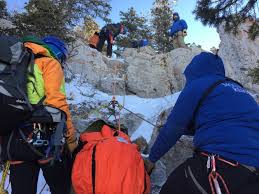 Premium waterproof hiking pants are usually made from Gore-Tex. This is a synthetic fabric which is breathable and waterproof at the same time, besides being lightweight and durable. You can choose to pay higher prices for Gore-Tex pants or choose the Marmot's Minimalist option. This is a decent alternative to the Gore-Tex that you will get without breaking the bank.
Another common material for these pants is the ripstop nylon which is used in making most tent flys. Although this material is not as breathable as Gore-Tex, it is very durable. You can go for the Mountain Hardwear's Exponent if you are a fan of ripstop nylon.
Waterproof Rating
Higher end hiking pants include a waterproofing rating. This is usually rated in millimeters. Materials with higher ratings are those that performed better during waterproof testing. Pants with a rating above 15000 millimeters are more than enough for light or moderate rainfall. If you want hiking pants that will withstand sustained heavy rain, then go for a rating of more than 2000 millimeters.
Sizing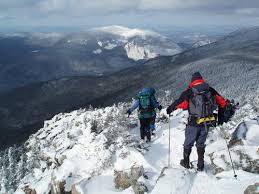 Everybody has their own preference for sizing. You want your hiking pants to feel comfortable. Good mobility in the pants is also vital. A certain bagginess is therefore, necessary. Ensure, however, that you do not overkill on the bagginess. When hiking over varying terrain you want some freedom in movement. Some pants will specifically have things like gusseted crotches and articulated knees. These will offer more mobility with additional resistance to abrasion. Aim for what you feel comfortable wearing and pay extra attention to the knee and crotch areas. A little bagginess is advisable for hotter times of the year, but do not overdo this.
Ease of Use and Comfort
Most of these pants are lightweight and have adjustable waistbands. They, therefore tent to keep the water out and still let your legs breath. Go for pants with zippered leg vents. Such pants will give you the option to open the legs for more airflow. They also make the pants more comfortable to take on and off when wearing boots.
Color, bug resistance and pockets are also important features of the waterproof hiking pant that you need to consider. Looking out for these features will help you get the best waterproof pant for your hiking activities.